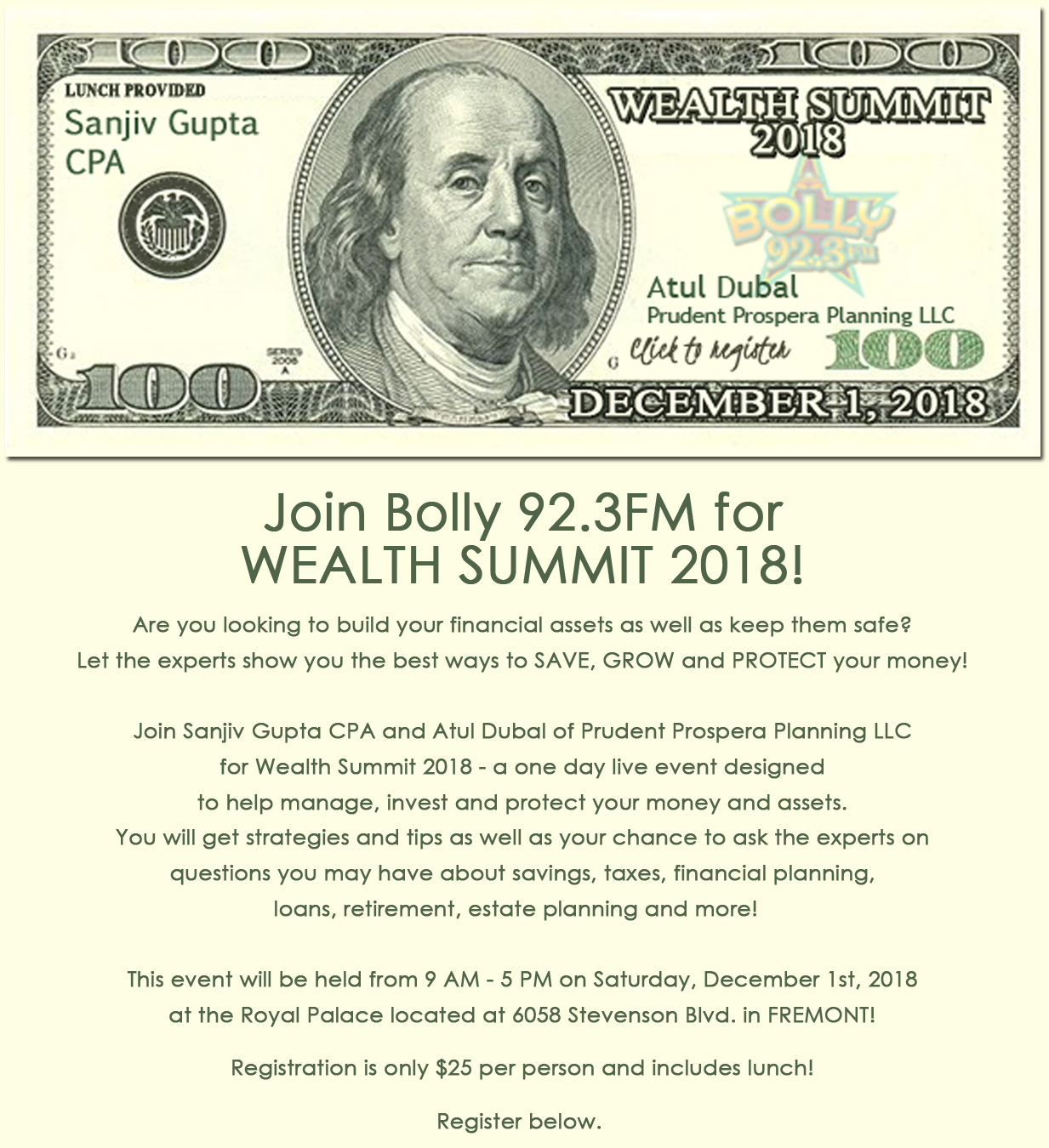 Join Sanjiv Gupta and Atul Dubal for Wealth Summit 2018 on Sunday December 1, 2018 at the Royal Palace – 6058 Stevenson Blvd in Fremont.
This one day event will be the perfect way to get you on the path to financial success in 2019.
Tickets are only $25 per person!
Limited walk up spaces available day of the event, cash or check preferred.